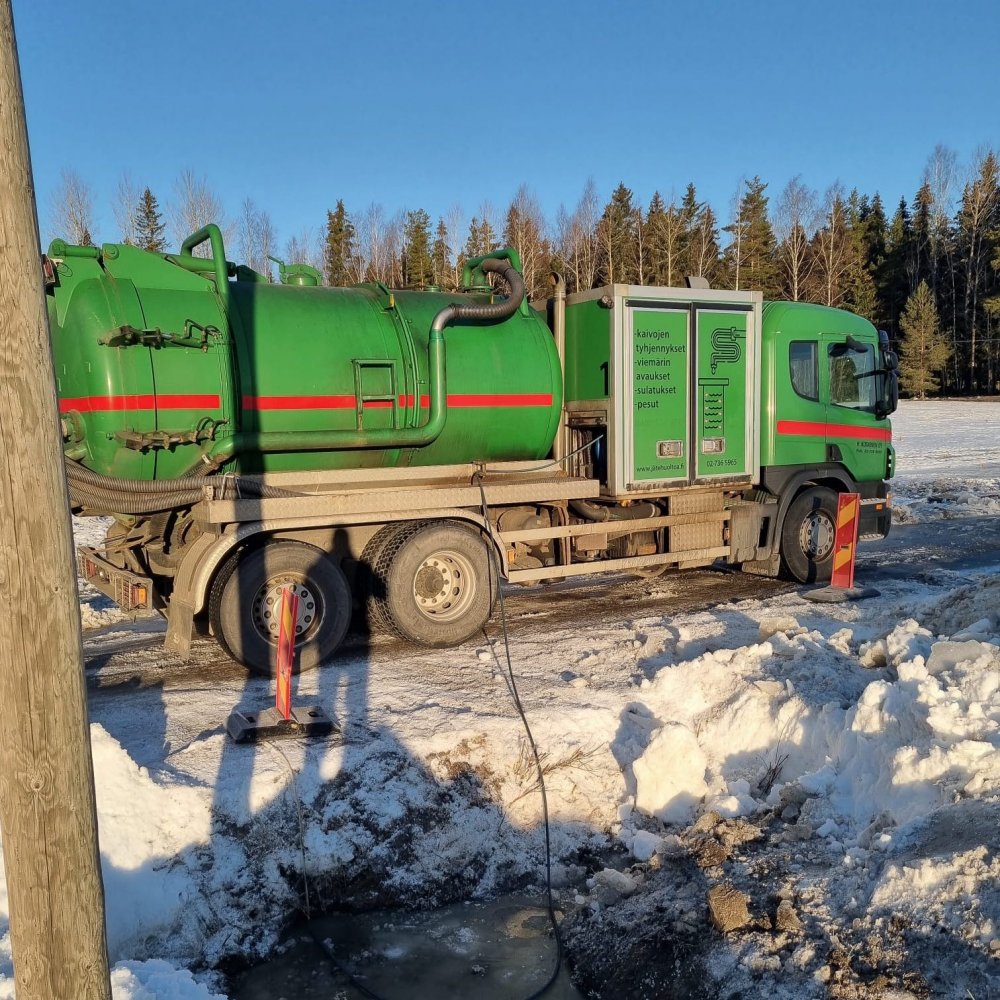 Emptying of sludge wells
- Emptying of sludge wells
- Opening and thawing of drains
- Thawing of culverts
- Washings
We handle the emptying of sludge wells with vehicles equipped with 10m3 and 14 m3 tanks. We empty wells upon order.
We can also make an agreement for regular emptying.
In this case, the customer doesn't need to worry about ordering the emptying; we will come and empty the well automatically at the agreed time.
Contact us ›